The idea for this blog stems from a recent LinkedIn post written by Steve Loynes, Global Demand Communications Director at Symantec (link to full post here).
In his post, Steve states: "In 'for-profit' organisations nothing builds trust with senior execs faster than it being obvious to them that your first thought is about the bottom line." He goes on to say that "businesses are about profit and loss – until you can 'show them the money' you're an unloved overhead."
Steve's candor struck a chord with my own PR ego, helped by the fact that Jerry Maguire's "show me the money" reference still makes rounds in my head. It got me thinking, what is the best way to approach PR measurement? Is exec-level trust broadly defined by lead generation and the strength of the sales pipeline or, as Steve's argument concludes, is each company's communications programme unique? How can you accurately measure ROI and where do factors such as brand awareness, perception, reputation, social media, and the various tools for measuring lead gen activities come into play?
Steve's original point set me on a course of unpacking the essence of how B2B companies measure their PR activities, the tools available to PR practitioners and how to get inside the c-suite elevator.
---
The heads and tails of PR measurement
There are two sides to this debate. The first one is the PR school of thought that says PR is about public perception, corporate reputation and internal employee engagement – the trifecta of all comms activities around which b2b campaigns and announcements are centred. Before any mentions of sales pipelines, PR's own comfort zone lies within generating understanding, support, and influencing opinion and behaviour. It's what we get taught, it's what gets preached and it's at the core of what we do.
The counter-argument, and much to Steve's point, is that by showing how PR activity outcomes can drive wider business objectives, you can then also elevate the importance of the investment directly to the c-suite. By objectives, we're primarily talking about the core object of most businesses – lead generation and driving the sales pipeline. "It wins support and shows that the function can more than 'wash its face,'" says Steve. And I don't disagree. I predominantly work across the media and entertainment sector, and the first thing we set out to do for our clients each quarter and at the beginning of each year, is sit down and re-evaluate their PR objectives from both a business and brand perspective. Emphasis here is on how we can directly contribute to the growth of the business.
This isn't to say that one of these arguments sits on top of the other, but rather that they work in tandem. One gets you inside the c-suite elevator, while the other satisfies the traditional PR need. And let's not forget, traditional PR goals around reputation matter in the growth and success of any business. Here at the lorries we've actually implemented a similar framework based on this approach called 'Brands to Business'.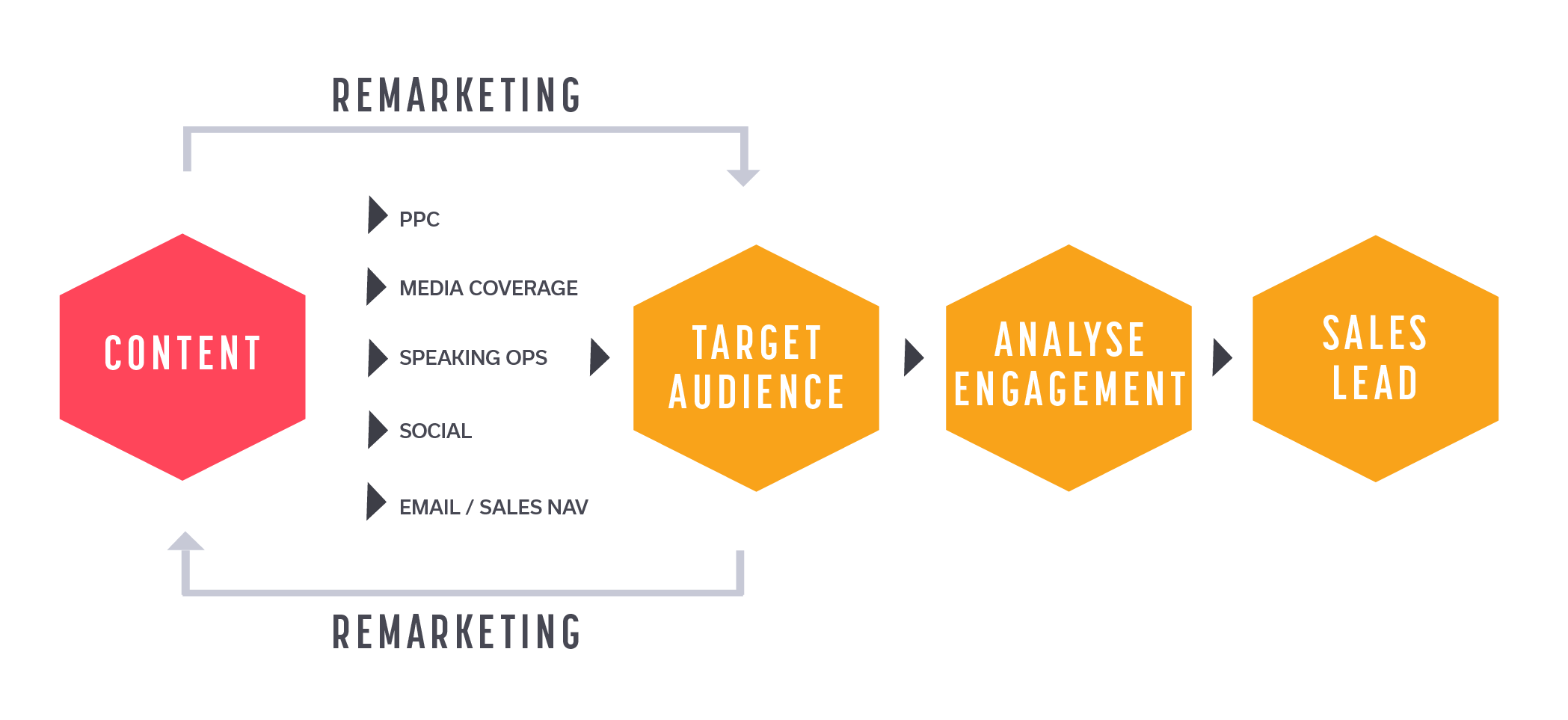 In summary, Brands to Business is our process for helping clients deliver sales leads. We connect the client's brand, story and message to the people they are trying to reach, using content to engage and influence audiences to deliver measurable results. We then apply a mix of channels and tactics – including media relations, PPC, SEO and social media – to get the right content, to the right audience at the right time.
The next question is how do you accurately quantify PR results?
---
Show me the metrics
PR measurement generally comes down to three levels: outputs, outcomes and business results (impact). It's a precise and simple framework – led by the well-established AMEC Integrated Evaluation Framework – that is typically used to describe the methodology of evaluating a campaign or project.
Decision-makers are typically assured that their brand's own PR investment is generating good ROI through metrics such as the number of press clippings generated (i.e. coverage), total media impressions, message penetration, website traffic and social media mentions. How many retweets did you get? How many people attended the event? What was the reach of the coverage? These are typical questions related to the quantitative measure of outputs. Some in the industry would say this is a vanity project, but then again, it lets brands and PR agencies historically track and monitor brand progression.
This is one of the industry's favourite trends to talk about at the moment. It represents short-term or long-term changes created as a result of the previously described outputs. Or, to put it another way, the effect of a campaign on the target audience. It goes deeper into understanding opinions, attitudes, sentiment (although the technology isn't quite there yet), behaviour, credibility, perception, awareness and purchasing intentions to name a few. The aim here is to qualitatively gauge impact beyond the quantitative nature of outputs.
This relates to bigger business-focused results such as product sales figures and lead generation. A well-executed campaign will directly contribute to sales leads, but the industry has been scratching its head as to how to demonstrate when and where press coverage triggers an upwards trajectory in sales. Steve's argument is in support of sales lead generation through PR and organic social media, which can be measured monthly (and per campaign where appropriate) through materials/content with embedded tracking software such as PR attribution models or simply through tools like Google Analytics.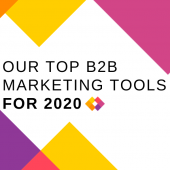 Suggested Post
B2b brands are having to adapt their marketing techniques faster than ever before and with October already around the corner...
Read More
But Steve does acknowledge that "not all PR activity can be 'demand generation'" and rightly so. Technology isn't able to track every facet of PR and unfortunately there isn't yet one encompassing tool that does the all-round job of measuring success. In theory, you can deploy a myriad of tools to track each piece of coverage, social media mentions, lead generation through LinkedIn, etc. etc., the downside is cost. It's why us PR pros stick to a largely robust framework of measuring success that consists of output/figures, message mentions and qualitative remarks based on each campaign.
Of course it's not perfect – no form of PR measurement is. But the combination of all, including business results, goes a long way to illustrating the success of any PR or marketing campaign.
To find out more about PR measurement in our PR and marketing services, drop us a line at hello@rlyl.com or visit our Contact Us page. Remember to follow us on all of your favourite podcast platforms including Spotify, Apple Podcasts and Google Podcasts.