Imagine, you're a musical artist that's finally on the cusp of stardom. Streaming platforms report that your new single has reached over 70 million streams. You've finally "made it" and the adoration and accolades are rolling in. You finally get your first "big check" and surprisingly, it's not even enough to buy a 2001 Ford Focus. This is a tune all too familiar for musical artists, producers and songwriters who are never fully paid for their music streamed on popular online platforms. But thanks to new legislation, the Music Modernization Act, artists are now entitled to their fair share of profits from digital streaming.
After a long fought battle, in October 2018 the Music Modernization Act was signed into law after bipartisan support and smooth passage through Congress. The act simplifies the process by which artists and their work is tracked and paid on digital streaming platforms like Spotify and Pandora and also extends royalties to songs recorded before 1972. This is a huge step for the music industry which has benefited from the digital disruption of technology but has not been able to spread the wealth of these advancements to all those involved.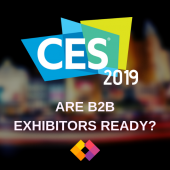 Suggested Post
As the end of 2018 looms near, it's easy to get lost in planning festive activities for the holidays. After the last gifts...
Read More
Why does it matter to B2B marketers? Well, the change wasn't just driven by politicians, it was driven by an industry and the companies within it who were keen to push it forward. I believe companies can learn from this, especially how to use their voice and influence to back specific issues that affect their industry.
Call to action
It all starts with action. To mobilize others for a common cause, you must get the message out.  For example, Avid Technology created the #WeR4Music movement to garner attention to the consequences of digitization throughout the music industry and how it's caused everyone from songwriters to music companies to not be properly compensated for their work. At the 2018 NAMM show where over 100,000 music industry professionals and enthusiasts gather, Avid launched a petition to collect signatures in support to new legislation and created a hashtag to take the message online to the masses.
Use influencers and stakeholders to further the cause
It's important that your voice is heard but if you can rally outside support from influencers and stakeholders you can push your message even further. When the music industry was asking for the modernization of copyright issues they rallied under one unique voice and used key stakeholders like the legendary Quincy Jones to speak on behalf of the industry. Even artist Kid Rock was at President Trump's side at the White House as he signed the bill into law. Now not every influencer happens to be a popstar but knowing who the key stakeholders are and working with them to meet the end goal; can send a positive message and have a greater impact than a brand voice on its own.
No matter what industry, B2B companies can find issues and causes within their markets that would be beneficial to highlight. Creating key messaging and aligning yourself with specific influencers will help garner the attention needed to bring attention to those issues and to bring about change.
Want to find out how the lorries tech PR services can help you stand out from the crowd? Drop us a message today: hello@rlyl.com.