It's finally here. The moment we've all been waiting for. For far too long. This week LinkedIn is releasing LinkedIn Live, its new live streaming feature. Though it will initially be a public beta restricted to the USA, we can expect it to be rolled out to the rest of the world relatively quickly. It only seems like yesterday that LinkedIn first released standard native video to the platform (which arrived in mid-2017, so not too long ago!) and, although we can celebrate the news that live streaming is finally coming, it's still three years behind Facebook! This has left a sour taste in a lot of LinkedIn users' mouths, having been familiar with the technology for a long time but not able to apply it to their work persona as easily as their personal one.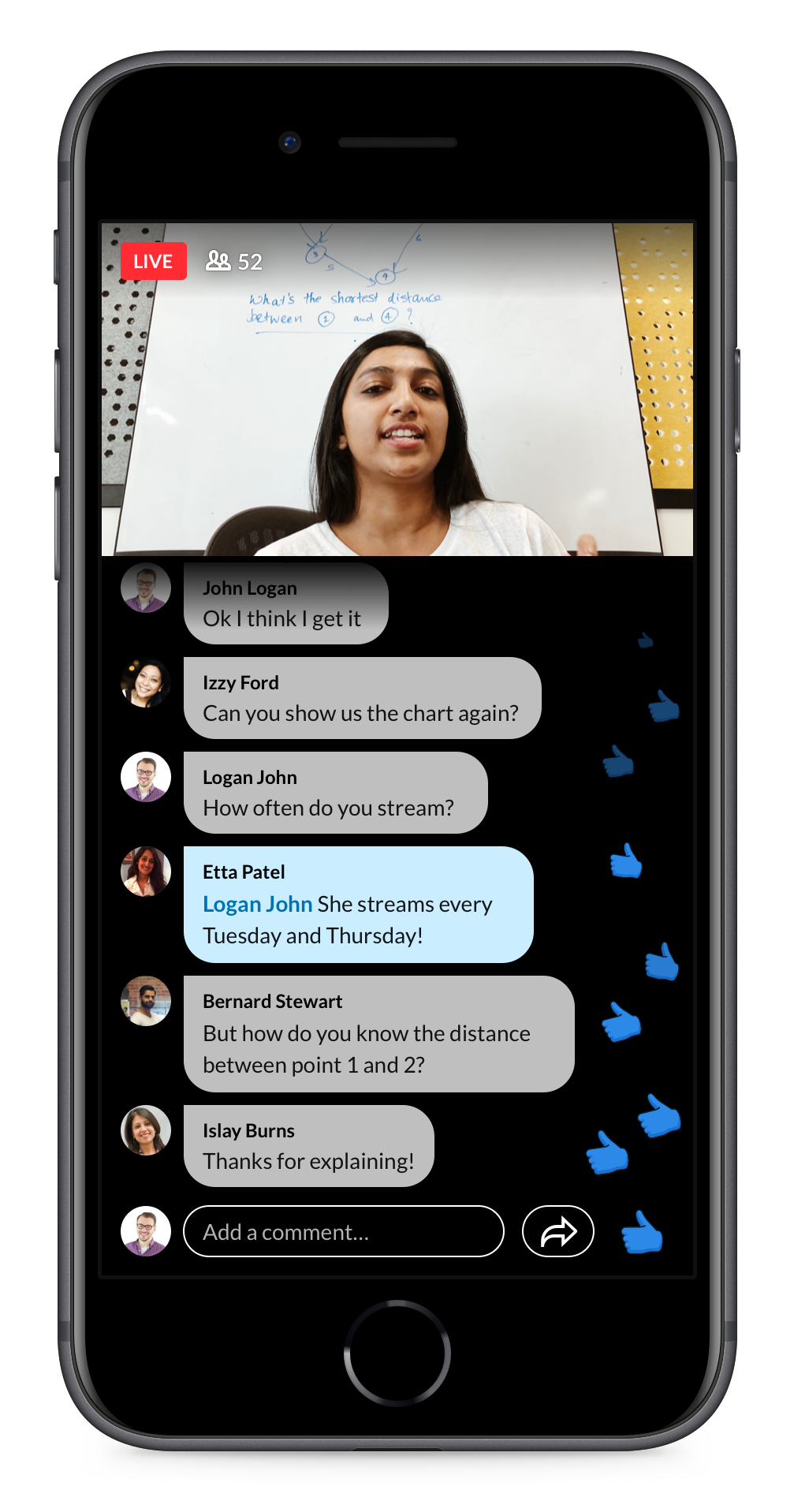 This isn't the first time that LinkedIn has been behind the times compared to other social media giants. Back in November 2018, LinkedIn released the Objective-Based Advertising UI to its ad platform, a feature that Twitter has had since 2015. Though LinkedIn has been slow to the game with a lot of things, the release of LinkedIn Live is great news for personal branding, especially in the b2b world.
Personal branding breakdown
Personal branding isn't a new phenomenon. Promoting individuals and their talents has helped people build trust on and offline through relationships and experiences for a long time now. Modern online personal branding has grown significantly in recent years though, especially with the influx of social media platforms. Brands have learned how to utilize this, as individuals generally prefer to interact with another person rather than a company. This doesn't mean companies shouldn't be marketing themselves, it just adds an extra layer to their activities. Employees with strong personal brands act as ambassadors, so the more reputable the employee becomes in the sector, the more trust people will have in the brand they are representing.
Standard vs Live video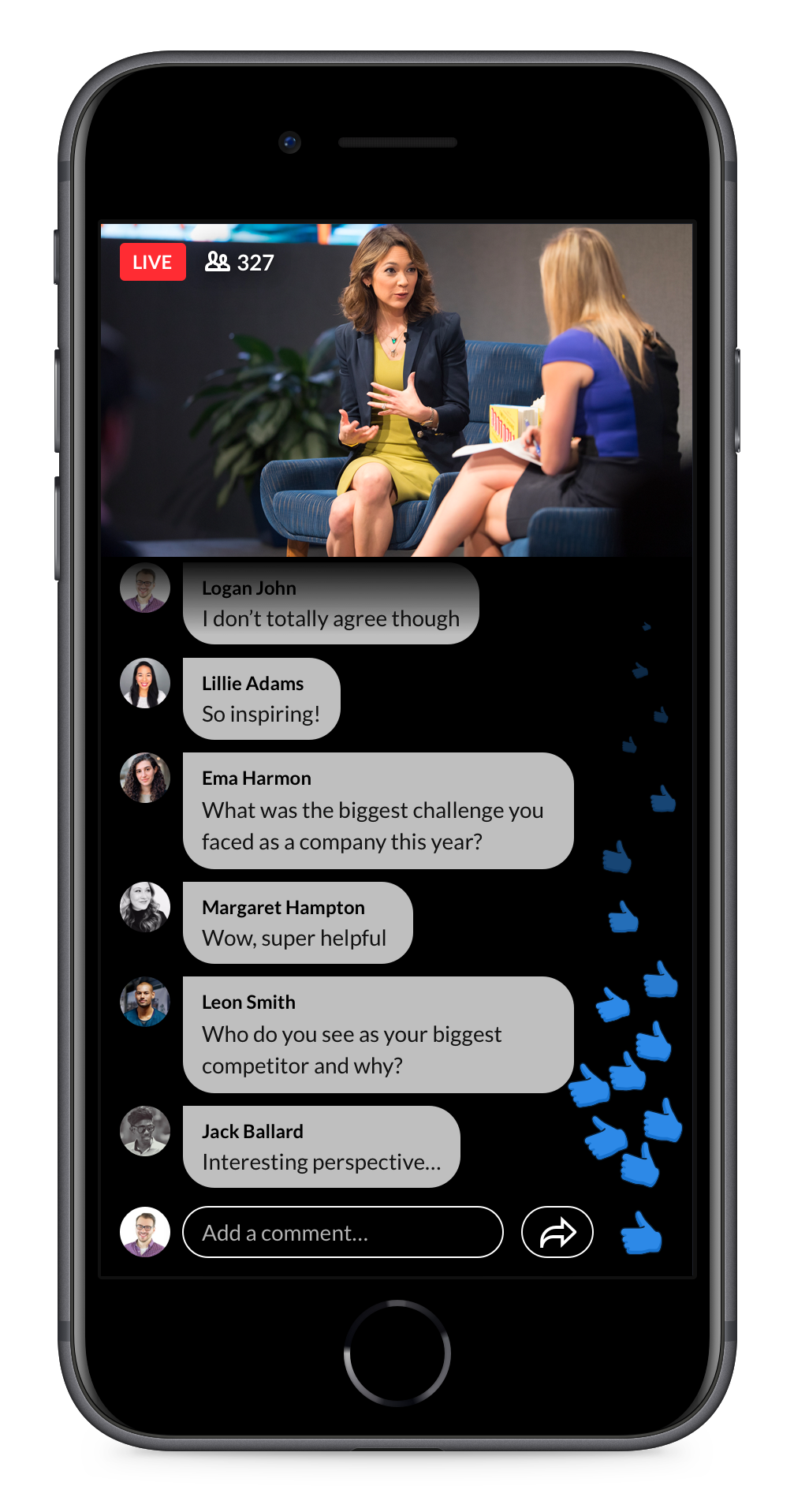 What does this have to do with LinkedIn Live, I hear you ask? People with a focus on their personal brand want to showcase their knowledge and promote themselves, and social content is one of the key ways for them to achieve this. Other methods could include things like guest blogging, appearing on or hosting a podcast, or public/keynote speaking. Though these can be effective, social media is now the gold standard for maintaining an online presence and staying in touch with audiences, due to its accessibility.
Since LinkedIn's inauguration of video content onto the platform, the content medium has exploded. For example, LinkedIn videos tend to earn three times more engagement than text posts, on average. This has changed the game for professionals wanting to build their personal brand on the platform. On top of this, 61% of marketing professionals have said they plan to include video content in their LinkedIn strategy for 2019. Especially in the early days of LinkedIn Live, we can expect the social business giant to boost the reach of live posts significantly compared to other mediums on the platform, as raising awareness of the new feature will be important.
Though this may all sound well and good, there are definitely pros and cons to adding live video to your content mix. Many of these (especially the cons!) have become clear over the last few years on primarily b2c platforms like Facebook, where everyone from the biggest celebs to normal users have been caught out. So, here are a few things to think about before going live for the first time.
The right place at the right time
If you're going to do a live video, especially when building a personal brand, make sure you plan! The (what should be…) obvious things when creating a standard video, such as lighting, sound quality and content quality (video quality and topic), also apply to live video. On top of this, when live streaming make sure you have a strong internet connection, know what you want to say and prepare for mitigating circumstances. No one wants to hear those awkward silences, the construction site outside your window, or see something that breaks the magic of your online persona.
Slip of the tongue
We're all human. We've all said something in a professional environment which we've quickly regretted. The difference is, if you're streaming to the world, what's been said can't be taken back. That goes for your actions too. With standard video, cutting and editing out your mistakes is easy as pie, but when your audience is watching – the very audience who you may be selling to – they will see everything in its full glory.
Interact with your audience
When it comes to LinkedIn Live, your viewers may want to interact with you in the same way they would if you were in a meeting. From the renders we've seen, LinkedIn Live will have a live comment and liking stream so that your audience can engage with you in real time, and you should be ready to reciprocate. This doesn't mean you have to answer all audience questions as soon as they are asked (for people with a larger following that won't be possible), but responding to the odd one throughout the video shows that you care about what your audience has to say. After all, if you're not prepared to engage with viewers while taking the risk of all the things that could go wrong with live video, why wouldn't you just use normal video?
Audience locations
It's important to take into consideration where your audience is based. If you're overseas at a conference and you want to stream a keynote speaker, your primary audience back home may be asleep. Tailoring your content to fit an audience's location is an important factor for engagement.
What could we see from LinkedIn in the future?
Though LinkedIn has been slow off the mark in terms of feature development, it has rolled out quite a few changes over recent years (least importantly, in my opinion – stickers!). But what more could we see from the professional social network? Well in a recent interview, LinkedIn's Head of Video Product Management, Peter Roybal, said that we can expect video advertising in the future. Let's just hope they don't have interrupting ads which start just as the video is about to get good, like on Facebook.
Another interesting opportunity for LinkedIn to monetize its videos in the future ties back to LinkedIn Live – live webinars. LinkedIn could add functionality to share screens and interact with multiple people as a paid feature. The recent Demand Gen Report has suggested that in the consideration stage, 48% of buyers describe webinars as the most valuable form of content and spend longer engaging with webinars than any other content format. Webinars are often used in personal branding to showcase knowledge and also to monetize their experience.
Finally, in February 2019, LinkedIn also announced new features surrounding LinkedIn Groups. Group notifications and cover pictures are coming to what has so far been a rather underwhelming section of the platform. This could be good from a personal branding point of view for individuals who run groups to interact with their specific audience. Rumors are also circulating about group content coming in-feed in the future. All of this is pointing to a much bigger push by LinkedIn to promote its groups section and convert it into something much more Facebook-esque.
LinkedIn is certainly on an upward trajectory and we're looking forward to seeing how the platform continues to develop over the coming months.
If you are interested in how we can help you centralize your brand image and message through PR and Marketing, drop us a line at hello@rlyl.com or visit our contact page.
To stay up to date with our great content through our monthly newsletter, click here.