Facebook PR: lessons learned from a bad year
Facebook's relationship with 2018 can best be described as "It's Complicated". I've seen several Facebook PR disasters this past year for Mark Zuckerberg's social media giant, resulting in a deepened loss of trust by users and a 25% dip in stock price. Can a platform hosting over 2 billion users be too big to fail? How much damage can poor self-awareness do to your brand's image? Let's recap the biggest issues Mark and Co. have encountered in 2018:
Cambridge Analytica harvesting data of 87 million Facebook users without their knowledge or consent , and Facebook's subsequent cover-up of it
Zuckerberg and Chief Operating Officer Sheryl Sandberg being called to testify before U.S. Congress on data security
Data breach exposing 29 million accounts
The release of Facebook Portal, an always-on camera that tracks your movement integrated with Alexa, 10 days after news broke of the data breach
Eyes were all over the social media behemoth and the Facebook PR machine as 2018 began, as they were still recovering from foreign agents using Facebook to meddle in the 2016 US election. Zuck boldly stated his New Year's resolution was to fix Facebook, and refresh their commitment to self-improvement. As the year commenced, that "fix" seemed further away than ever.
Enter Facebook Portal
With the new wave of always-on innovation has come some apprehension towards these devices. They help us with daily tasks, like knowing what the weather is outside, or playing us some music, or changing our thermostats, but people worry that they are essentially miniature data mines and storing all of our personal information.
Just 10 days removed from an announcement that a data breach had compromised 29 million accounts, Facebook went full steam ahead with the release of an always-on camera that allows you to communicate with others. Think of it as a dedicated FaceTime device with a camera that tracks your movement. Amazon's Alexa is baked into the device as well.
The purpose of the device is to link you with friends and family members who are far away from one another. Far from a villainous motive, but the road to hell is paved with good intentions. They may have intended to release an innovative product just in time for holiday shopping, but the proximity to their scandals has marred the coverage of it. A sampling of headlines from the resulting Facebook PR nightmare:
To add to the Portal woes, after pushing that the device would not collect data, a report from Recode revealed that, actually, yes it will be collecting data for advertising use.
After a year where the CEO of the world's largest social media network had to testify before the Senate commerce and judiciary committees because of data and privacy concerns, one would think he'd want to shelf a product that looks like the modern-day equivalent of HAL-9000.
Demographics are the key
Facebook isn't going anywhere anytime soon. They're still the largest platform in the market, despite these scandals. The problem comes when users in key demographics begin abandoning it. A recent Pew Research Center study found that more than 44% of Americans aged 18 to 29 have deleted the Facebook app off their phones. Another Pew study found that 51% of teens 13-17 are currently using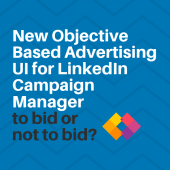 Suggested Post
November 14th might seem like any other day of the week but, after a quick Google Search, to my surprise, I found out that it's....
Read More
Facebook, lagging behind YouTube, Instagram and Snapchat. That is a sharp decrease from the 2015 study, where 71% of teens said they use it, leading all other social media platforms. There seemed to be a serious lack of self-awareness regarding of the current climate at Facebook, and it could very well cost them the attention and trust of Millennials and Gen Z. And for b2b marketers that's important, today's Gen Z are tomorrow's business leaders.
Fresh off a year full of controversy and mistrust, Facebook will need to rehab their image if they want to keep their grip on the next generation of users.
What's to learn from all this?
Having a keen awareness of your environment is so necessary in the tech world, especially coming off the wake of serious issues that span beyond the walls of your company. Our top tips are:
Stay dialed-in to what media and consumers are saying – data from tools like Meltwater (media monitoring), Brandwatch (social monitoring) and Google Trends (search analysis) can help brands think outside of the company bubble. But make sure you are able to understand and analyze the data to get insights
Think bigger picture – think about the possible negative responses as well as the positive ones. Communication activity isn't just about your messages and how you can promote the latest offering. Simple things like doing a SWOT analysis around launches can really help.
Have a reactive communications plan ready – everyone makes mistakes; but being unprepared without a crisis communication plan can deepen the problem. Keep things organized and communicate openly with your stakeholders.
If you are looking at public relations options for your business (and you don't want to make the same mistakes the Facebook PR team made this year!), drop us a message today and find out how the lorries can help you: hello@rlyl.com.