The Lorries receive recognition from Holmes Report for bringing life-altering med-tech to national attention.
Boston, MA – February 14, 2019 – Red Lorry Yellow Lorry ("the Lorries"), a B2B technology PR and integrated communications specialist agency, has been named a winner in the 2019 Holmes Report North American In2 SABRE Awards for the Best in Digital / Print B2B Media (Earned). The Lorries were recognized for their work with INSIGHTEC to bring the Israeli-based company's life-altering med-tech solution to national U.S. attention with a feature in CNBC.
INSIGHTEC developed an incisionless brain surgery procedure to treat a variety of neurological disorders, including essential tremor (ET), the most common movement disorder in the U.S. After receiving FDA approval, INSIGHTEC commissioned the Lorries to build momentum and increase awareness by highlighting the technology innovation among top-tier press. The Lorries achieved this by developing a grassroots campaign that focused on patient stories, social media, and trade coverage to catch the attention of CNBC and catapult INSIGHTEC into the upper echelon of media.
"What was special about this project was that it wasn't about securing coverage for coverage sake; it was a wider humanitarian campaign to help people regain their sense of independence and livelihood through medical innovation," said Meredith L. Eaton, Director of North American at Red Lorry Yellow Lorry. "Using an integrated approach, with everything from social media and patient blogs to awards and patient testimonials, our team achieved national recognition to really make a difference in people's care options, which made this work feel rewarding beyond the basic marketing objectives."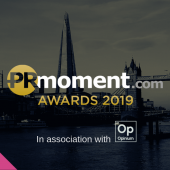 Suggested Post
Here at the lorries, we naturally spend most of our time focusing on how we can achieve the best possible results for our brilliant clients...
Read More
The Holmes Report In2 SABRE Awards highlight an organization's ability to navigate an increasingly complex and fast-moving world. In2 is short for insight and innovation, two qualities that are in greater demand now more than ever. The awards celebrate campaigns that are enhancing channels, content, creativity and measurement – all of which are rapidly increasing.
Want to find out how we could help you with MedTech marketing and PR? Drop us a message at hello@rlyl.com or visit our Contact Us page.
Stay up to date with our best content by signing up to our newsletter.