It goes without saying that b2b tech brands need to identify and engage with their prospects effectively. Business continuity and growth depend on the ability to identify the right prospects and turn them into long-standing customers. And not to sound like a broken record, but the last 12 months has changed the game. Businesses must reconsider their lead generation strategy for the new sales and marketing climate.
To echo the words of our good friend Ross Geller, it's time to "pivot!". As the business world has shifted to become predominantly digital, identifying prospects has become more challenging. And once you find them, it's increasingly difficult to engage them in an effective way, let alone convert them into customers.
No longer can businesses depend on 'creatures of habit' when these 'habits' no longer exist. And no longer can businesses attend their usual events, focus on the same channels they always have done and rely on their traditional PR strategy. The truth is: audiences are behaving differently, which means businesses must too.
This is why we've launched our 'Find your Prospect' campaign to help you navigate this new landscape, starting with a 'Where's Wally?' style image. Hear us out…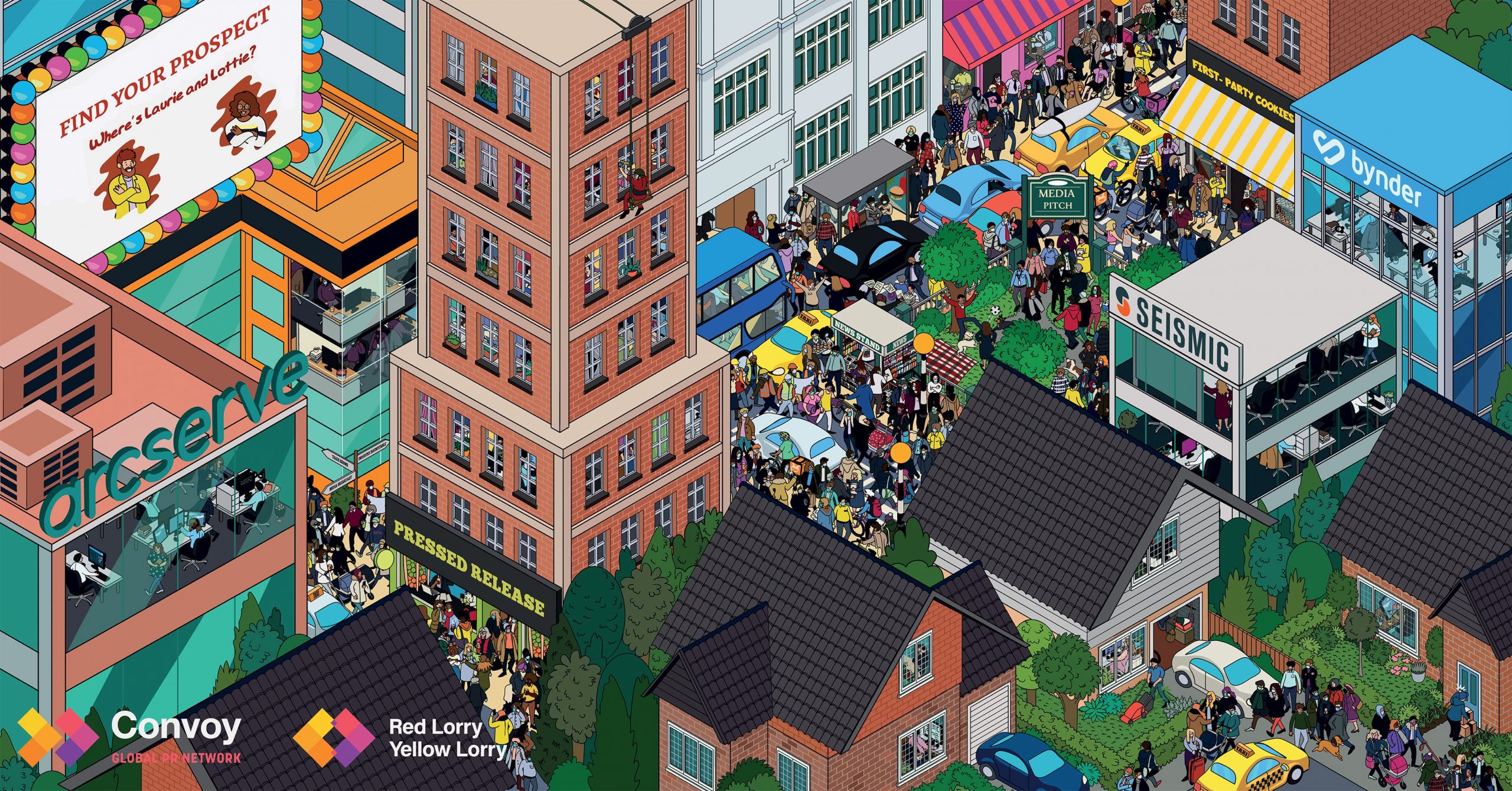 Prospects Laurie and Lottie are hidden in this hectic cityscape. They both lead very different lives; they read different news sites, watch TV at different times of the day and favour different social media platforms. While we know they're different to each other in many ways, we don't know much else. But we won't learn their unique behaviours and quirks until we identify them and dig a bit deeper. This is where you come in. We need you to identify where Laurie and Lottie are hiding so we can help you understand how best to engage with them.
Brands that don't put effort into identifying their prospects will simply assume their differences, rather than truly understand them. This makes the next step of engaging them ineffective, draining resources and having a detrimental effect on business growth.
Once Lottie and Laurie have been identified, we can begin to evaluate the best strategies to engage them, with the end goal of turning them into customers.
Our brand-new eBook provides a straightforward three-step process on how to generate leads, outlining the best audience engagement practices and key considerations for pushing prospects through the sales funnel.
If businesses don't make informed choices regarding their audience targeting and content marketing tactics, they risk running rogue and getting lost in the noise. The business landscape is more crowded and competitive. You know that. But are you ready to re-evaluate your lead generation strategy to 'Find your Prospect'?
Search for Lottie and Laurie and download our lead generation eBook here.