The lorries have taken home gold at the Holmes Report's North American In2 SABRE Awards for the Best in Digital / Print B2B Media (Earned) category for our work with INSIGHTEC in bringing life-altering med-tech to national attention.
Essential Tremor (ET), characterized by uncontrollable shaking, is the most common movement disorder in the U.S., affecting more than 7 million people. Yet it rarely gets national attention. The lorries campaign – aimed at physicians, hospitals, investors, patients and their families – changed that.
While the results of the campaign were stellar – with 21 features in top-tier national media, including CNBC and Fortune, as well as a national TV segment on The Doctors – it was the grassroots approach that really stood out. The campaign focused on local human-interest patient stories to build up momentum and show a notoriously sceptical national media that it was worth their attention.
The campaign helped INSIGHTEC secure Medicare support in 16 states, with 22 additional states having issued positive draft Local Coverage Determination notices since the campaign. The judges recognized the campaign's success in walking a tactful line of raising awareness without exploiting patients.  The judge's commented that the campaign "succeeded at a really tough assignment to create a brand presence and make an impact with Medicare. [It] also eschewed exploitive stories."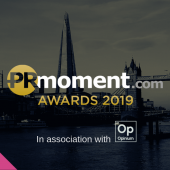 Suggested Post
Here at the lorries, we naturally spend most of our time focusing on how we can achieve the best possible results for our brilliant clients...
Read More
The Holmes Report's In2 SABREs showcase an organization's ability to navigate in an increasingly complex and fast-moving world. In2 is short for insight and innovation, two qualities that are in greater demand than ever before — marketers are looking for partners that can prove their ability to form meaningful connections amid a rapidly-changing landscape. The awards celebrate campaigns that deliver more — more channels, more content, more creativity and more measurement – and we are honoured to be among this year's winners.
Congratulations to all the other nominees and winners!
Want to find out how we could help you with MedTech marketing and PR? Drop us a message at hello@rlyl.com or visit our Contact Us page.
Stay up to date with our best content by signing up to our newsletter.