When PRNEWS unveiled its 2023 Agency Elite Top 100 list last week, we stopped dead in our tracks. 2023 already – what happened?! Still, we comforted ourselves, time flies when you're having fun.  
We're of course delighted once again feature on this prestigious list, which represents "the best and brightest firms in PR and communications" – according to Danielle Sikes, associate publisher at PRNEWS. She added, "Our annual list is an invaluable resource that helps newbies and seasoned vets alike get a sense of who they can trust with their business, based on any number of criteria and specialty." High praise indeed.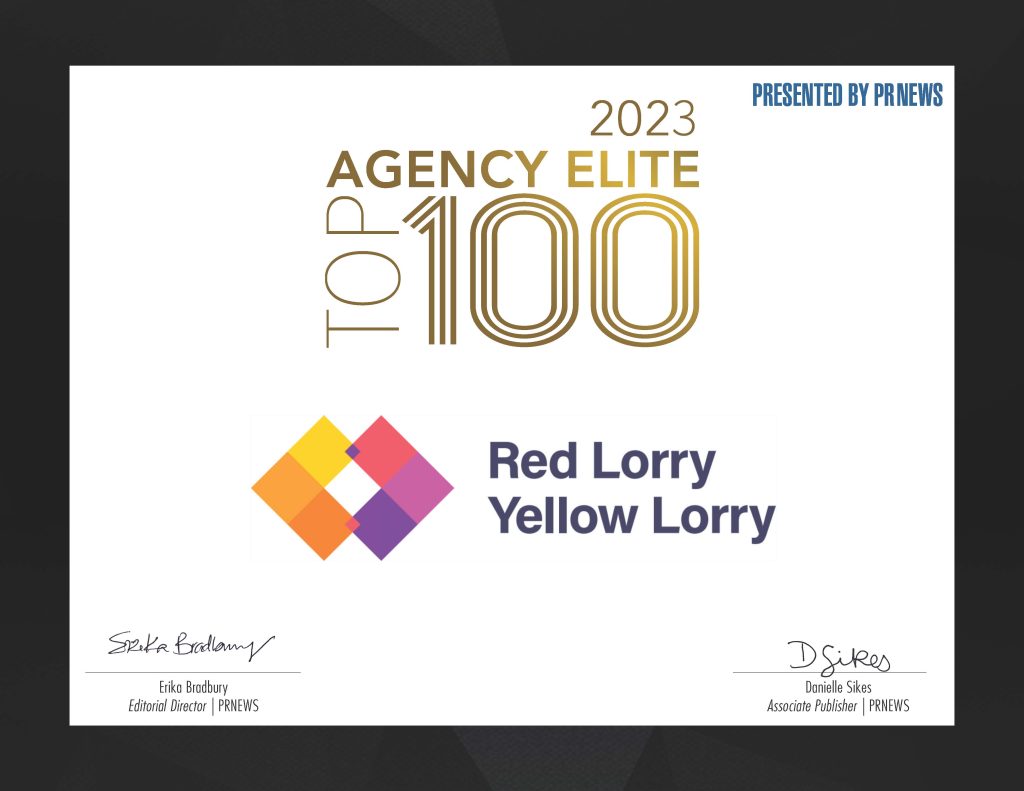 Image: Our certificate in all its glory  
"The last 12 months have been non-stop," said our CEO Guy Walsingham, once he'd recovered from the shock of yet another year passing. "Across London, Paris, Berlin, Austin, Boston and LA, our teams have been delivering multi-regional integrated PR and marketing campaigns for some impressive b2b tech brands – from household names to brand-new disruptors." 
He added, "Since founding the lorries, we've operated a very simple model. Our sector specialist teams work with just a handful of b2b tech clients each – giving them the space to build lasting relationships and deliver exceptional work. No bullshit, no shortcuts.  The fact that we're once again sitting alongside some of the biggest global PR players in the Agency Elite Top 100 list is proof that it works".  
We want to show you our work (because we're proud of it). Check out our client case studies here.