2018 | The year of B2B content marketing
Content marketing is having a moment. As we look back at last year, you could argue that B2B content marketing came of age in 2017. It didn't dominate the lexicon quite like the oft-used (and now tired) 'content is king' platitude but it's the logical next step of that truism. And it's here to stay.
In many ways, B2B content marketing is an outgrowth of the rise, and critical importance, of digital marketing. It's become absolutely fundamental to success in today's B2B landscape. Whether you're a large multinational brand or niche technology company, content marketing should be a core component of your digital strategy.
What (exactly) is content marketing?
Broadly defined, content marketing is the creation and distribution of high-value, quality content that is informative, entertaining and valuable to prospective clients and customers. Above all, in the B2B realm, this content must be useful. It can take a variety of forms – from written content like blogs, white papers and eBooks to images, including infographics, and video.
The easiest way to think of content marketing is acting like a publisher. Most of us wouldn't want to take on that role. The term itself is rife with implications of yesteryear – old and tired. But think of its true meaning. As a publisher, you can craft and distribute your story on your terms. You can share content written specifically to appeal to those you want to reach and highlight your expertise.
Effective content marketing is consistently creating content that prospects and customers want to read and ultimately share. It's all about building trust and credibility, expanding your audience, and ultimately gently pushing prospects down a sales funnel. Yet it's not just for sales and marketing. Content marketing can help recruitment, customer relations and investor relationships.
Strategic and consistent
B2B content marketing takes time and effort and therefore resources—whether externally through a content marketing agency or tech PR firm or internally—but it doesn't demand huge budgets. It does require time, effort and consistency. You need to schedule your content output and stick to it – religiously.
Best of all, a content marketing campaign, or better still a long-term content marketing strategy, doesn't have to be daunting. If you're a tech marketer today, chances are you're already doing it at some level. It probably just needs to be stepped up – more strategic, more consistent and more measured. Content marketing should be a long-term strategy, like SEO and social media, to support extended gains.
Master storytelling
Perhaps because I'm a writer, I firmly believe that every company has an interesting story to tell. Even a parity product or service has interesting applications and client angles. They're always there; you just might need to dig for them. Good writing can make even the most staid product interesting.
Content should be developed in a way that's compelling and authentic to your audience. No need for lots of bells and whistles, but it needs to be honest, genuine and speak to what your audience truly cares about. Most importantly it needs to be a topic that you can speak about with conviction and the utmost authority.
Good content evokes emotion and provides true value to the reader.
It should never (ever) smack of sales content. It should always be conversational and human. More B2B brands should take humanization further. Too many brands and spokespeople avoid talking about failure. What you've learned from failure or what a client has discovered from a misstep can be tremendously valuable to readers. It makes you human and it's interesting to read.
In the same way, few B2B brands seek out influencers to contribute to content but it's a highly effective strategy. Want to be inspired? See how B2B companies are using humor, highly useful and targeted content, and compelling visuals and imagery to create standout, clutter-busting content that engages and motivates.
Formats and choices
Whether a highly technical how-to piece or high-level thought leadership article, both can yield the desired result. It's important to make the content format fit the subject matter and tone you're looking to achieve. It's best to mix it up with a sustained content marketing effort. Whatever your subject and format, rejoice in the power over how and when you tell your story or share your unique insights.
And remember, everyone can write but not everyone can write well. If you're going it alone—solely through internal resources—and with lots of different people authoring content, that content will need to be reviewed for style, grammar and tone. While great content can deliver stellar results, mediocre content will not only fail to move the needle, it will also waste valuable resources. So make sure your content is high quality and written specifically to your target audience/s.
Top 10 Tips for Effective Content Marketing
Create a content marketing strategy. Think about your business goals.
Know your audience. If needed, build personas and write to them.
Create content of value to your audience. Don't play the me-too game. Answer what your prospects want to know and learn.
Be authentic – consider your tone and make sure it's consistent
Ensure that your content is well written. Watch your grammar, edit for flow and style, and follow best practices (for headlines, keywords, copy blocks, visuals).
Vary your content formats and don't be afraid of long-form content.
Collaborate with industry influencers. Ask them to contribute to your content or reference them in your own content.
Optimize your content for SEO
Promote your content through digital channels – Twitter, YouTube, LinkedIn, and more.
Track your analytics and use the information to inform future content campaigns.
Complementary and integrated
Content is used everywhere and influences every other type of marketing. In the same way, content marketing supports every other online strategy and vice versa. In fact, content marketing works best when it's integrated with other marketing efforts, becoming a part of your entire marketing strategy.
Smartly written and promoted content helps your SEO strategy. It's also needed to support whitepapers, sales collateral, social media posts, and to make sure your ads and visual messaging are in sync. Content marketing can and should serve every marketing channel.
Frequency matters
When developing and implementing a content marketing strategy or campaign, you need to consider the long haul. A content marketing effort needs to build and be sustained. And there's a balance to maintain when creating, promoting and distributing valuable content. Quality should trump quantity but developing a great, informative piece of content, and then disappearing only to reappear six months later with another piece doesn't do much. Take the time to plan before you jump in. Be prepared to study your analytics and change course if needed.
Don't forget to promote
So be thoughtful and realistic about your approach. Who will take responsibility for writing your content? Who will be tasked with distributing and promoting that content once it's created? What about 'gated' content (valuable content in exchange for contact details) for lead generation?
Drafting high-value content is only half the battle. You need people to see it, and ultimately engage with it and share it. A blog on your website has value but point to it with tweets, blog posts on your social platforms. Consider your own channels, teaming with influencers, partners and even organizations, as well as social media platforms and paid media strategies. Proper attention to keywords and other writing best practices will also help SEO and organic search.
And you're not done yet. The process doesn't stop with content creation and promotion. You need to be able to track activity and learn from it. You'll need to pay attention to your analytics and use the stats to inform future content and campaign types.
Search recognition
Part and parcel of today's digital world and particularly for B2B companies is the need for organic search visibility. SEO should go hand-in-hand with content marketing. Optimized content that includes the right keywords can help with rankings for specific keywords and link acquisition.
Every new post you add to your blog is another page that Google will index. More pages don't always correlate with more search traffic. But having more quality pages will provide more opportunities to rank for searches. There's an art to SEO and keywords. (Stay tuned for a future post on SEO best practices.)
Ramping up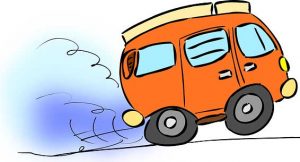 Effective content marketing can do so much, often at far less cost than other methods – everything from building awareness, garnering trust and building brand recognition to driving traffic to your website, improving lead generation and helping conversion.
The vast majority of B2B companies are taking notice. The Content Marketing Institute's most recent benchmarks and trends report indicates that 89% of B2B marketers are using content marketing. According to the same study, 37% have a documented content marketing strategy, with 73% stating that their strategy includes a plan to operate marketing as an ongoing business, not simply as a campaign. A comparison with the Institute's similar report for 2016 shows just how much the landscape is evolving.
Press go
Enlisting the help of a B2B marketing agency or tech PR firm is your best bet – pros that can help with the strategy, content development, optimization and promotion. But whether executed internally or externally, content marketing needs to be part of your overall communications strategy. And you need to be just as clear about your business goals as you are about your tone and messaging.
Where content marketing falls in the hierarchy of importance will be different for every company. But it's sure to grow with each passing year. We're in an age where consumers can simply ignore advertising and irrelevant content. Brands must become their own storytellers and publishers to break through the noise. So if you haven't already started, now's the time to get planning and creating.
Let us know how content marketing is factoring into your plans this year. Even better, let's have a conversation about it. Get in touch at hello@rlyl.com.