Sign up to our newsletter
Ever since Alexa and other voice assistants burst onto the scene, brands have been searching for ways to leverage the technology. Although there is still some work to be done, opportunities for innovation with the technology are abundant. We can now speak into seemingly thin air and do everything from turn on the lights to buy toothpaste. Yet, despite all the progress that voice tech has made – and the 24% of US households that have already welcomed the technology into their homes and lives – there are still some head-shaking gaffes preventing more consumers from embracing the technology.
This is highlighted by the fact that although the use of voice assistants is increasing, only 7% of voice-enabled device owners reported using voice to make a purchase with the device. Combine this with the 41% of voice assistant users that have trust and privacy worries, and it's clear that there are still lots of improvements that need to be made to how the technology is used. However, we can't overlook the ways in which voice could affect our industry in particular – as voice ad spend and marketing tactics are both on the rise.
With 2019 already proclaimed as "The Year of Voice," let's take a closer look at the key areas of promise – along with those that desperately require further development before that moniker can be truly earned.
---
The good
One area in particular where voice tech is starting to make a difference is accessibility. Voice offers people that would not otherwise be able to use certain devices the ability to do so. For example, Apple recently released redesigned voice controls for its full product range, allowing for near total device control by voice. This means people with disabilities that had limited their computer and device use in the past, are now able to use all of the functions of Apple devices with just their voice.
Our client XMOS is also working to democratise access to technology, partnering with Pillo Health on its in-home healthcare companion robot, Pillo. The voice-enabled assistant helps the elderly better manage medication, stay connected to their loved ones, and interact with healthcare providers. The device captures voice commands from across the room, irrespective of background noise—all with the help of XMOS's far-field voice processor.
On the workplace side, voice is helping to unlock data and increase productivity by making it easier for employees to draw out insights. Although workplace voice applications are still in their relative infancy, companies like Salesforce are on the bleeding edge – its Einstein Voice platform allows users to ask for insights into their Salesforce data just by speaking.
---
The bad
Perhaps the biggest flaw of voice tech is simply that it's not very good at understanding us yet. All you have to do is Google "voice assistant fails" and story after story will pop up about a voice assistant getting a command very, sometimes comically, wrong. One such example is when an Alexa was asked where to buy diapers and she instead answered about the town of Buy, Russia.
While I personally don't own a voice assistant, I did get to witness their shortcomings firsthand thanks to a former roommate. She had the lights in her room connected to her smart speaker and faced a daily battle with Alexa to turn them on. Every night when she got home, she would ask Alexa to turn the lights on four or five times – her voice becoming audibly more frustrated with each ask – before either finally getting the desired outcome or resorting to hitting the light switch herself. If voice assistants can't handle a simple command like "turn the lights on" it really calls into question how brands can trust the technology to provide customers with accurate product advice and purchasing options.
---
The ugly
Misunderstandings aside, the biggest issue voice tech faces today is privacy concerns. Bloomberg reported in April of this year that Amazon employs thousands of people to listen to Alexa conversations, transcribe them and feed them back into the system. Amazon says this is to improve the user experience and there should be no privacy concerns, but it's still alarming to the average user to know that a real person is listening to their conversations and requests.
Privacy concerns like this are also causing issues for brands trying to leverage voice, as Best Western learned the hard way after adding Amazon Echo devices into its rooms. The majority of guests didn't use the smart speakers, and many even went as far as unplugging them for the duration of their stay, over fears that the speakers would record conversations. The speakers ended up being a waste of resources that could have been used to invest in room improvements that guests actually wanted.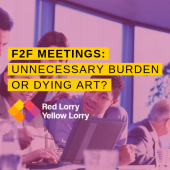 Suggested Post
I write this as Slack heads toward an IPO; on its mission to "replace the email" according to The Telegraph. I've absorbed multi-platform...
Read More
Brands that want to embrace voice tech need to be aware that the privacy and security concerns surrounding the voice assistant makers like Amazon and Google will also affect them – even if they have no control over how the devices function. This is why a jump into voice must be well thought out and researched to make sure that customers actually desire the technology as part of their experience and will use it. The same goes for voice advertising. Brands really need to research whether their target customers are actually engaging with these devices before investing in this new channel.
Ultimately, voice is a surging technology that most companies cannot afford to ignore in the longer term, as it will vastly change the way we shop, work and interact with our homes and offices. It also has the opportunity to have a profound effect on marketing and digital advertising – with an estimated global ad spend on voice assistants reaching $19 billion by 2022.
Companies such as XMOS are harnessing voice to transform the way we interact with our devices, naturalising our interactions with technology. With further advances, as voice is augmented by technologies such as radar, voice assistants could familiarise themselves with each individual user, casting off some of the limitations of today's models. We could be on the cusp of an era of intelligent connectivity unlike anything before it.
There are certainly some kinks that still need to be worked out, but voice is well on its way to becoming a game-changing technology for those businesses that are able to use it in the right way.
To find out more about our marketing or PR services, drop us a line at hello@rlyl.com or visit our contact page.