Many B2B companies realise the importance of implementing an analyst relations programme as part of their marketing strategy, however, what they fail to realise is that they need to approach analyst relations with a media relations mindset. As the phrase infers, analyst relations are all about building strong, mutually beneficial relationships with the analysts covering your company's industry. While that may sound easy, it's not – it takes time, research, attention to detail, and a friendly approach to get this right.
Research, Research, Research!
Much like reporters and editors, analysts get just as frustrated when you approach them to set up a briefing with a company that's not in the industry they cover. Analysts get a lot of requests to set up meetings and they also have their own deadlines that they're working to meet for whatever reports, papers or blogs they may be working on at a given time. Cluttering their inbox with irrelevant information doesn't exactly represent you (or the company you're working for) very well.
Not only is it important to understand which industry they cover, but it's also important to know through which lens they cover it. For example, there are some analysts that are more interested in the technical, product-side of things, while others might be more interested in the health and growth of the company. It's important to know the differences in each analysts' area of coverage, as it will greatly impact who you approach to set up meetings for different kinds of company updates. So, much like building a media list, you must take your time and deeply research the analysts you'd like to approach to make sure you're getting it right!
Smaller Analysts Firms Are Impactful Too
When you're deciding which analysts to engage with, many companies automatically think of big, well-known firms like Gartner, Forrester and IDC. And while it's important to pursue an ongoing relationship with these firms for a chance to make it into the Magic Quadrant or the Forrester Wave, it's also equally important to engage with smaller, specialist firms, too. Often, smaller analyst houses are launched by analysts who used to work at bigger firms and have since branched out on their own. These analysts are seasoned professionals, know the industry they cover inside and out, will be more willing to provide honest and sincere feedback, and can engage on a much more intimate level.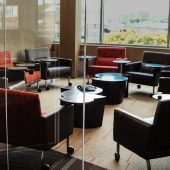 Suggested Post
A targeted go-to-market strategy and B2B product launch plan are critical to success – both short- and long-term...
Read More
Further, many analysts at these independent firms are working to build their own personal brands. Therefore, many of them may publish their own columns at publications you've been trying to place coverage in. You can make yourself a valuable asset to these 'journo analysts' if you bring them resources and insights that help them with the research and reports they're working on, in addition to information that helps them deliver articles for their columns, too.
It's Not All About You!
One major misstep that many organisations make is only speaking with analysts when it's convenient for them. Guess what – no successful relationship building works that way! It's important to engage with an analyst just as often as you would keep in touch with a reporter or editor. Ask them what they're working on, what's interesting to them right now, and what trends they're seeing. The more that you prove that the relationship between you and them isn't a one-way street, they more likely they'll be to tap you and your company for any projects they might have in the works.
While it's important to keep in touch with analysts on a regular basis, you must also be genuinely reliable. If an analyst comes through with a request to receive follow up information, a comment, or additional data, you must be able to deliver or quickly communicate to them that you don't have the information they need. It's never okay to ghost an analyst – they'll remember and will be less likely to come to you again. Like media contacts, they have too much to do and not enough time, so wasting their time or making them chase you down is a big no-no.
A successful analyst relations program requires time, thorough research, and the ability to look outside the wants and needs of your own company to also meet the needs of the analysts you're engaging with. At the end of the day, people – whether that be an analyst, reporter, or editor – get frustrated when they feel like their time has been wasted. We're all busy, so let's come together to help each other reach our goals and get work done.
Want to find out how the lorries can help you roll out a stellar analyst relations program? Drop us a message today: hello@rlyl.com.